President Donald J. Trump
Arizona State Senator Wendy Rogers is doing everything in her power to find out the truth of the 2020 Election, and to hold people accountable for Election Fraud in Arizona. Wendy is a MAGA warrior who loves our Country and listens to her constituents. She has a truly great fighting spirit, is strong on Law and Order, securing our Border, and gun rights. Wendy Rogers has my Complete and Total Endorsement for reelection to the Arizona State Senate because she FIGHTS!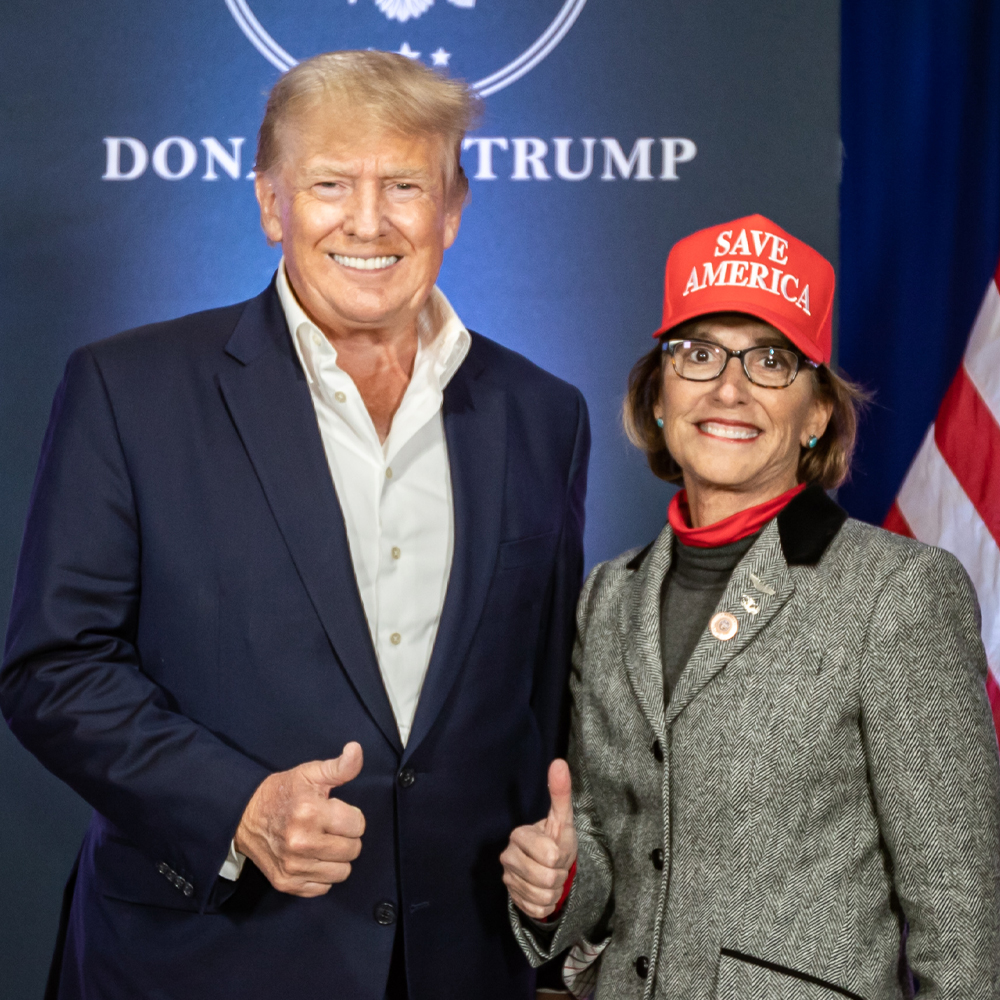 Mike Lindell
I give my highest endorsement and recommendation to Arizona Senator Wendy Rogers for re-election. No one has fought harder than she to restore election integrity in the Arizona legislature. Arizona is ground zero in the fight and Senator Rogers has led the way. She is a great America First MAGA fighter and has always fought hard for our country, the #MAGA movement, and working to find out the truth of 2020. Please re-elect her to represent Rural Arizona!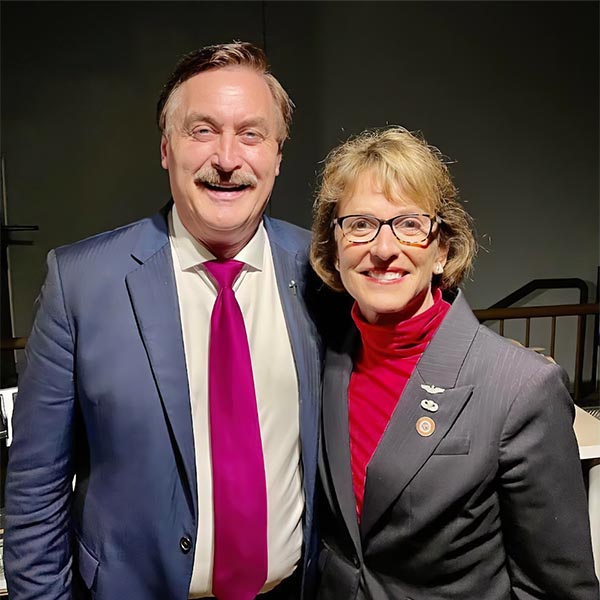 Roger STone
I endorse Wendy Rogers for Arizona Senate. I love Wendy, she is a real patriot who is trying very hard and is successful at helping us restore this Republic to its greatness. Arizona's LD7 is truly blessed to have her running for re-election. She cares so much for her constituents, for Arizona, and for this great country. Please re-elect Wendy Rogers for Arizona Senate, President Trump backs her and I back her. She will fight for a strong border, our 2nd Amendment rights and election integrity. Help Wendy win.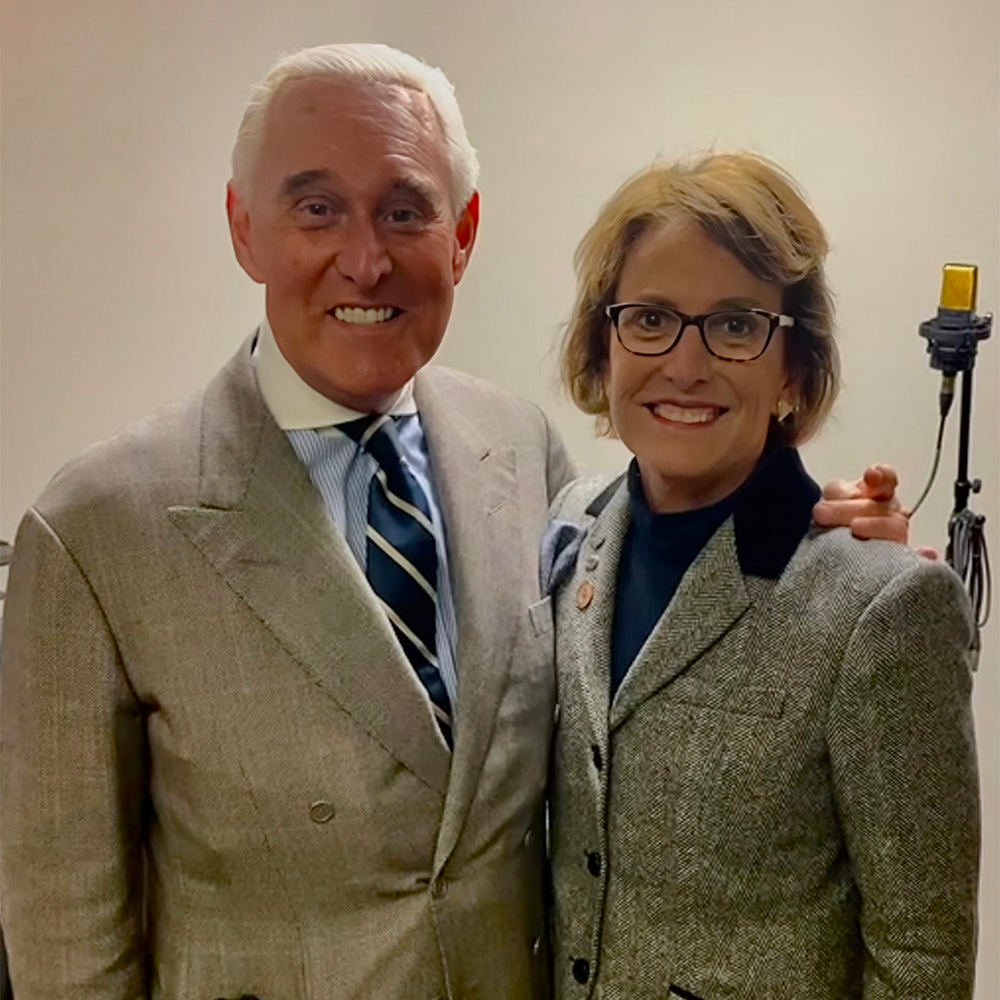 Sheriff Joe Arpaio
I endorse Senator Wendy Rogers for re-election to the Arizona Senate in LD7. Senator Rogers has been a dauntless supporter of President Trump since 2015, just as I was. When it comes to fighting for election integrity, strong borders, and our gun rights, she fights harder than anyone I know. The swamp and the deep state attack her for it. They only attack people who are effective. This is the same swamp that turned on me and the same swamp that turned on President Trump. We need Wendy Rogers in the Arizona Senate. She cares, she fights, and she is loyal to our country and to the people. I encourage everyone to get behind Senator Wendy Rogers today.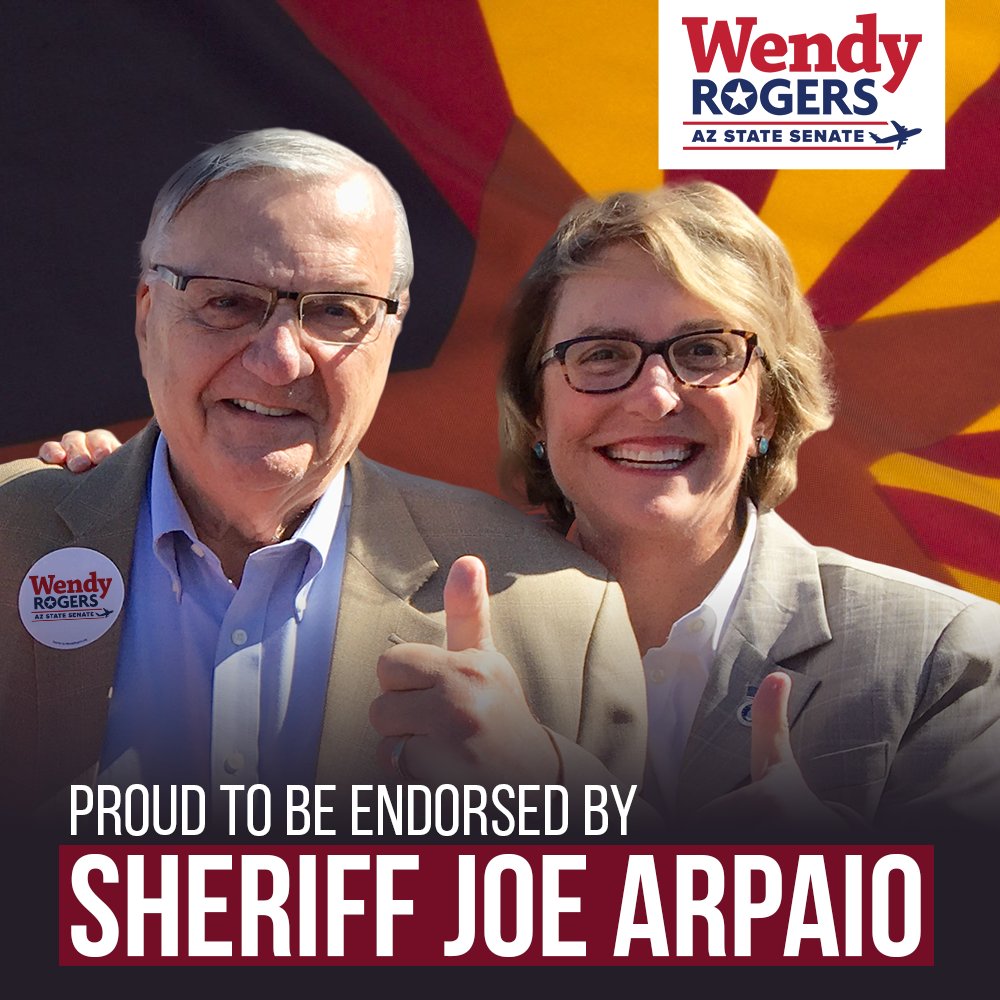 Congressman Paul Gosar
Wendy is a fighter for America First. She has my endorsement and honestly I wish we had more like her in the Legislature. She's a true patriot and fighter for Arizona. The Left attacks her relentlessly. We support her just as relentlessly.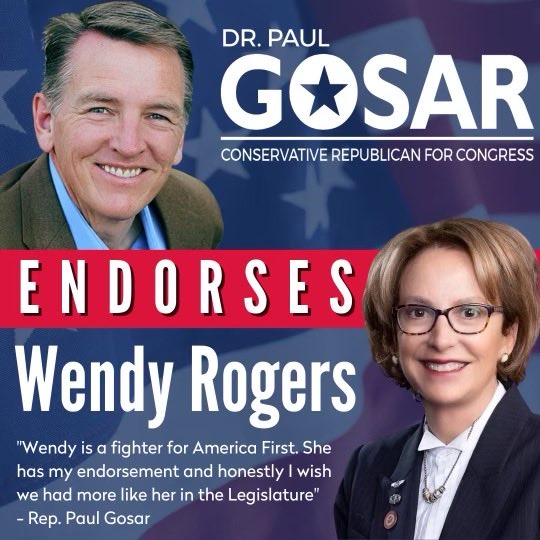 Kari Lake
I'm proud to join President Trump in endorsing Wendy Rogers! She's a Patriot to her core and does so much to advance our America First movement. RINOs & the Media attack her relentlessly because she's over the target. She's a winner!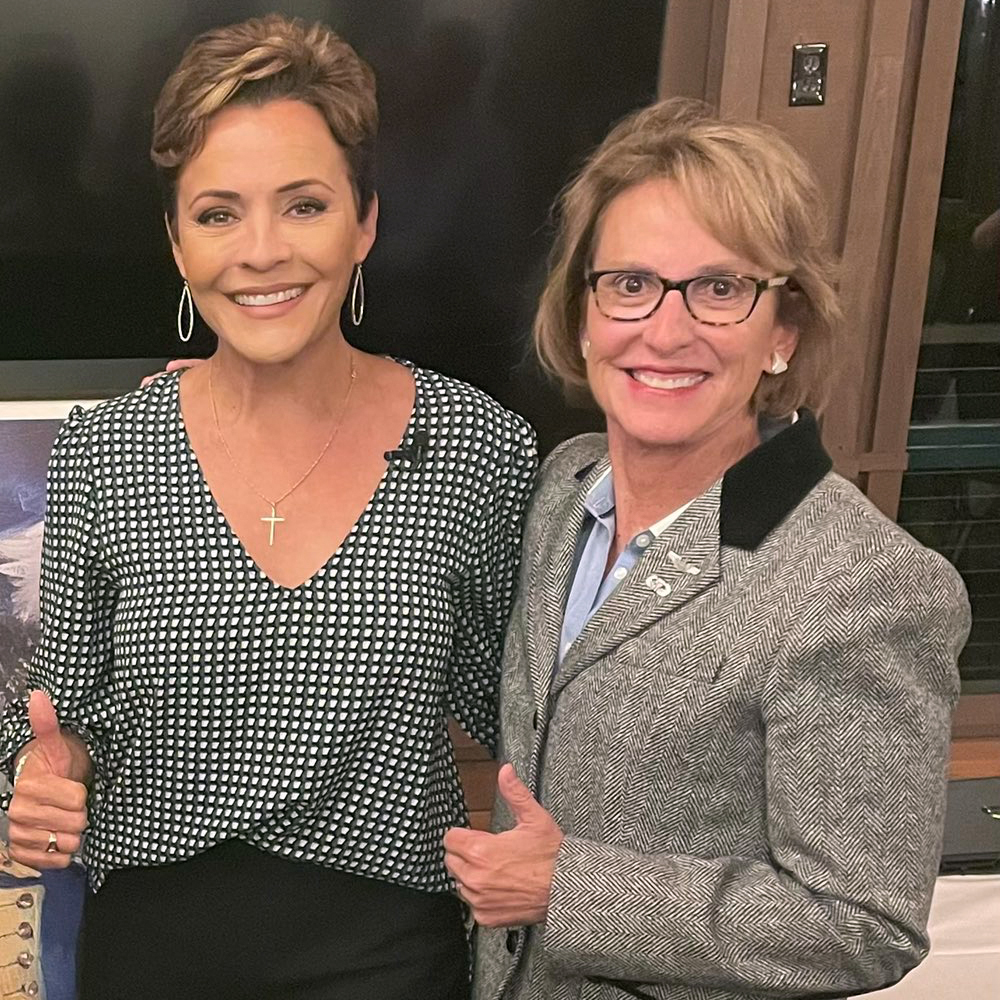 Cpt. Seth Keshel
With political corruption at an all time high, incumbent endorsements rarely appeal to me; however, I am proud to endorse Senator (Lt. Col.) Wendy Rogers for the newly re-drawn Arizona Senate District 7 covering parts of Northern and Central Arizona.
She is aggressive on all issues pertaining to the defense of liberty and has been a leading voice in the fight against election corruption since Arizona's third world election of November 3, 2020. She backs the 10 Points to True Election Integrity and has my full support.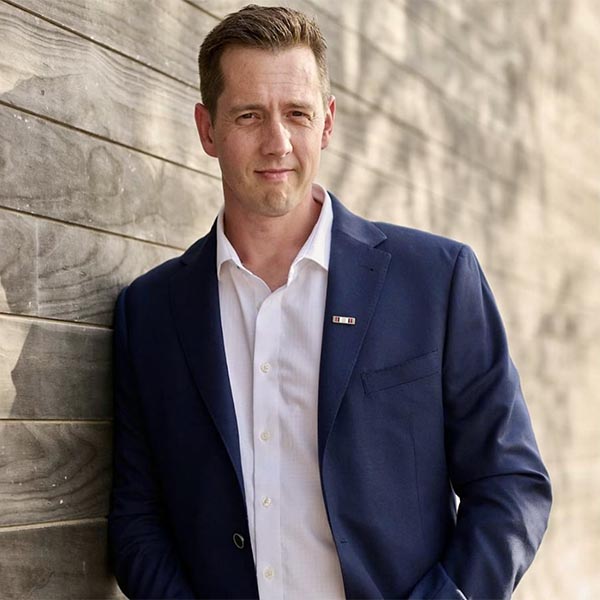 Jenna Ellis (Fmr. Senior Legal Counsel to President Trump)
I'm very proud to endorse my friend and patriot Wendy Rogers for re-election to the Arizona Senate! We need warriors for the TRUTH at the state and local level and there is NO BETTER CHAMPION than Wendy!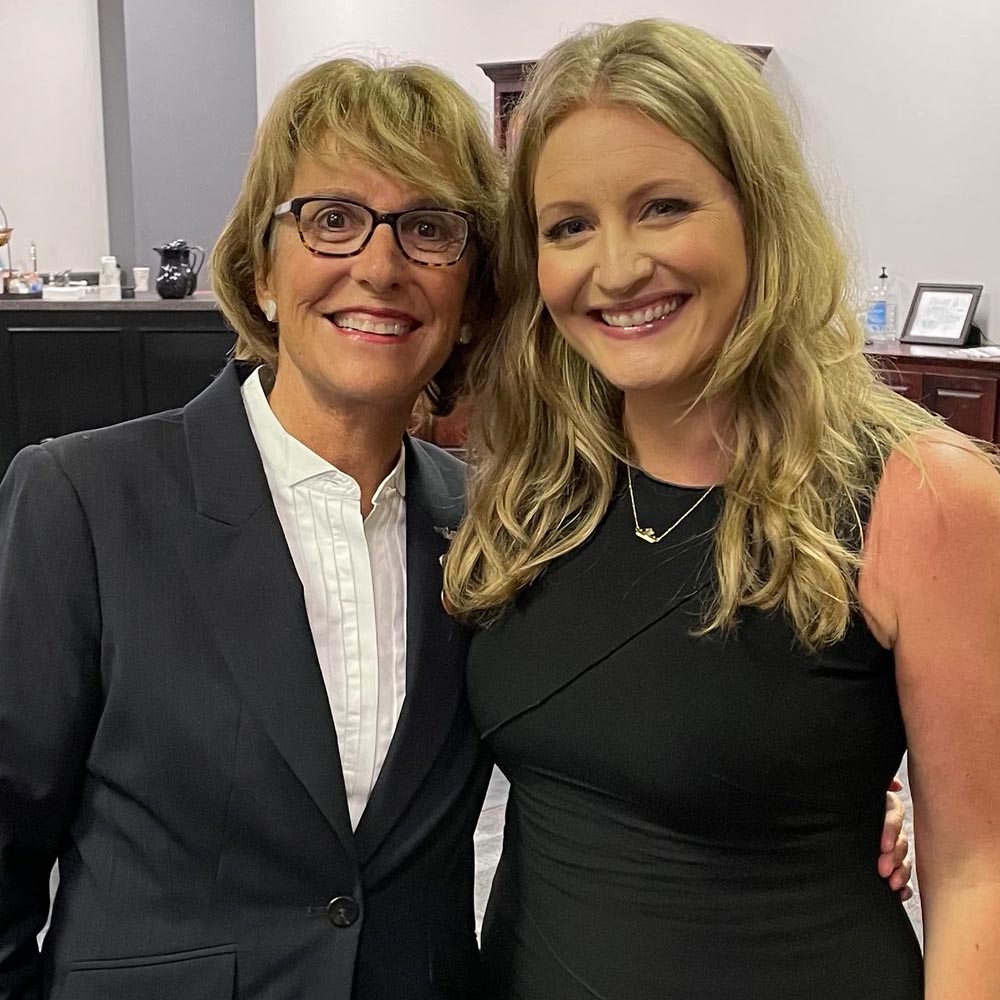 Tom Homan (Fmr. Trump ICE DIrector)
I am proud to join President Trump in endorsing Wendy Rogers for re-election to the Arizona State Senate in Legislative District 7. Wendy has proven to be a leader in both the military and in the Arizona State Legislature. Wendy knows how important border security is, not only for Arizona but for the nation. She is intimately familiar with our border security situation and the current unprecedented surge on our border that brings record illegal immigration, and criminals and drugs that have killed over 100,000 Americans.  She knows all we did in the Trump Administration to fix the problems on our border and I can tell you that Wendy Rogers is exactly who we need in office to stop cross-border crime. Having her in office will be the first step in securing the Arizona border.  Please get behind her campaign and help her win.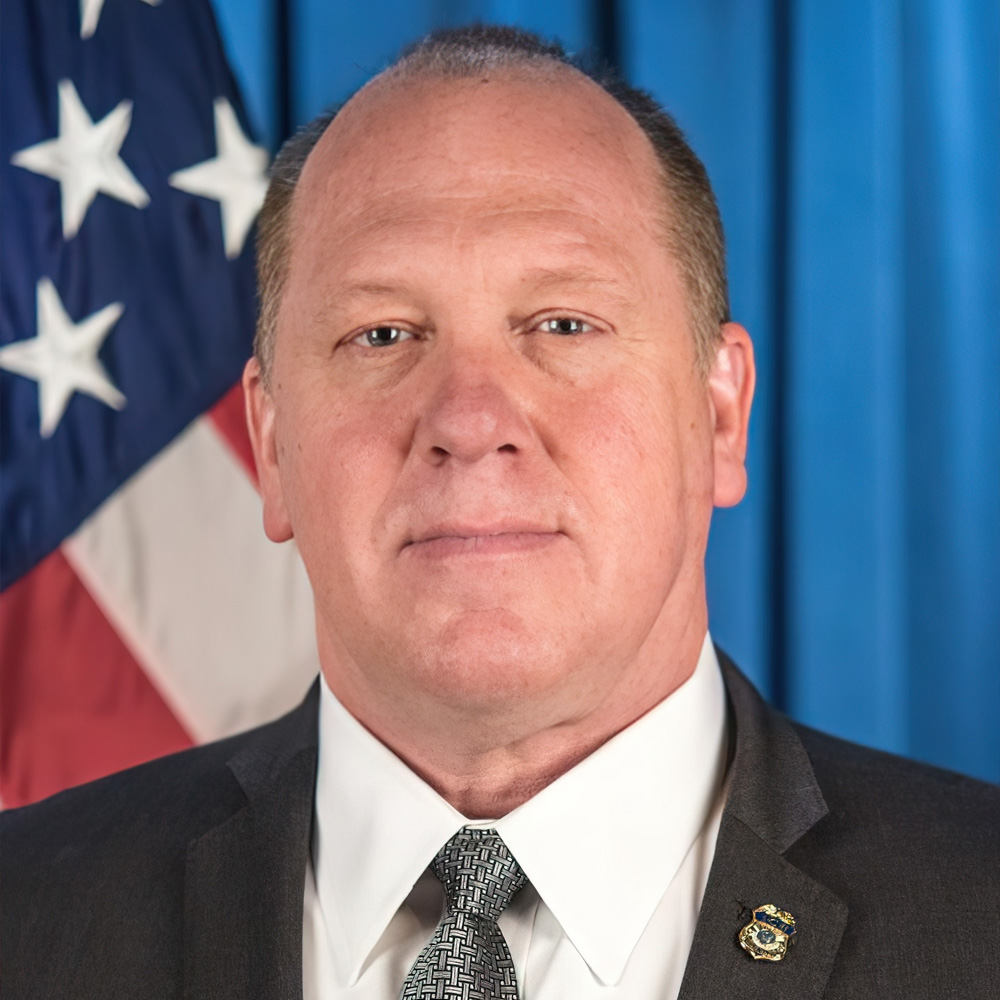 Stew Peters
I endorse Wendy Rogers for her reelection to State Senate. Wendy is a strong fighter for America First principles. She is strong on election integrity, medical freedom, securing our border, and protecting our guns. I call on all patriots to get behind Wendy's reelection. We need her back in office helping to keep Arizona free.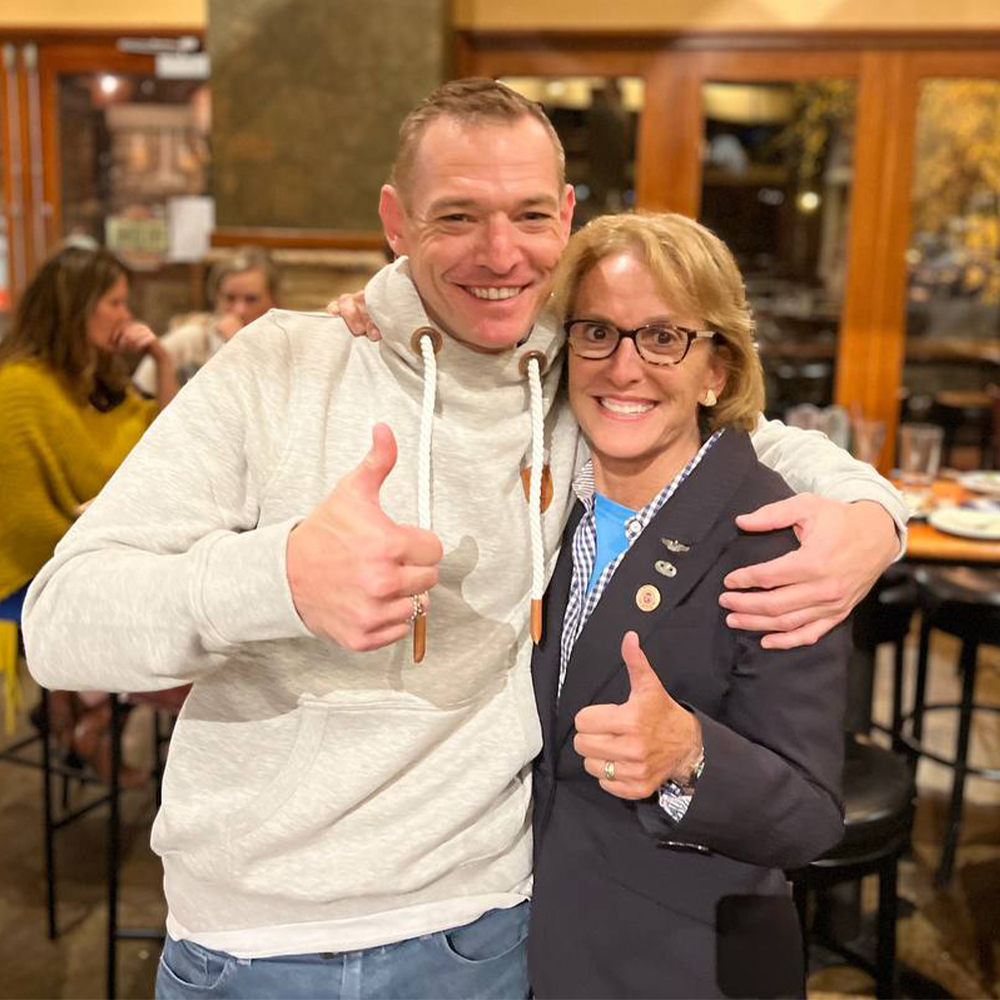 Anthony Kern (Fmr. Rep. & Trump-Endorsed State Senate Candidate)
Senator Wendy Rogers is a Constitutional Conservative who will be a strong advocate for Election Integrity and Border Security. Senator Rogers is endorsed by President Trump because she is puts America First. Wendy has my complete and total endorsement.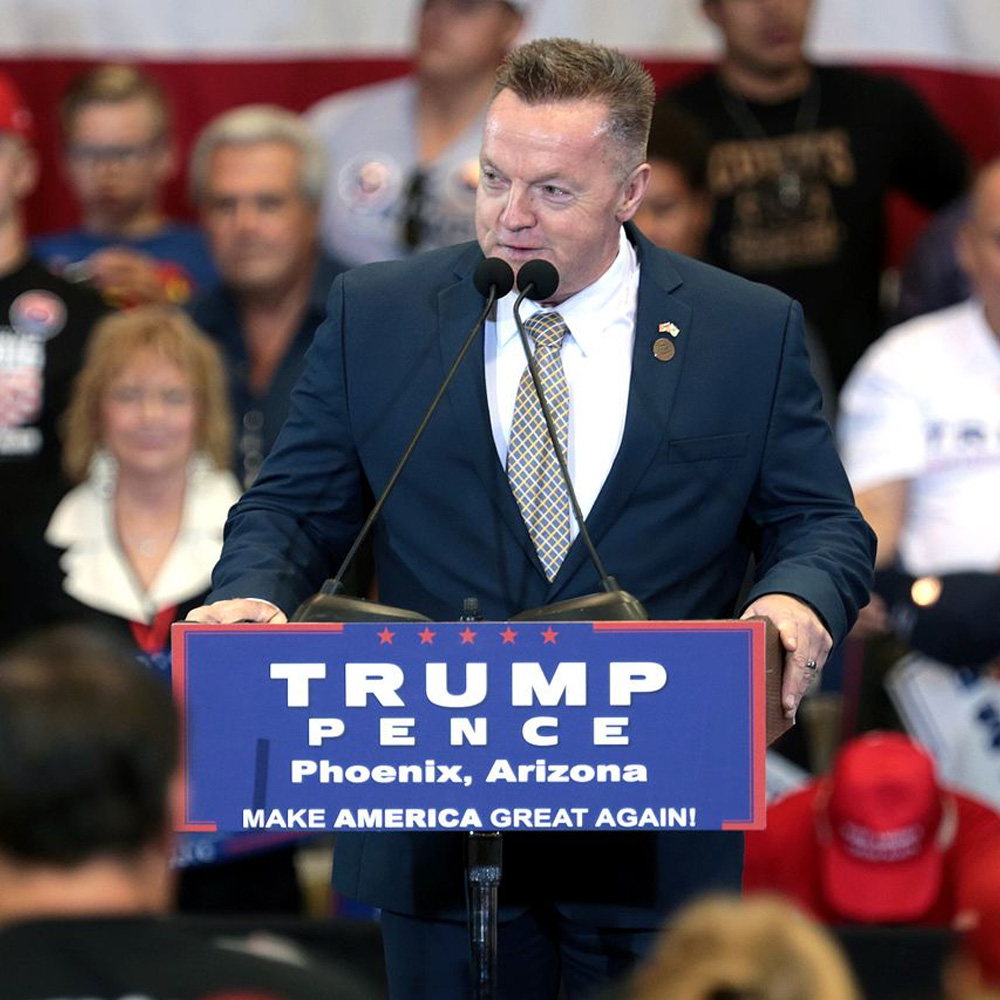 Ally Miller (Fmr. Pima County Supervisor)
I endorse Wendy Rogers for Arizona Senate. I have been following Wendy for a long time and her fighting spirit impresses me. Wendy is a fierce defender of our first amendment rights and has taken the hits but has never once wavered. She will NOT back down. She is a proven warrior and knowing you can count on someone in office is worth its weight in gold. Wendy will secure our borders, fight for election integrity and will cut taxes so that we can get some of our hard-earned money back. Please join me in supporting Wendy Rogers today.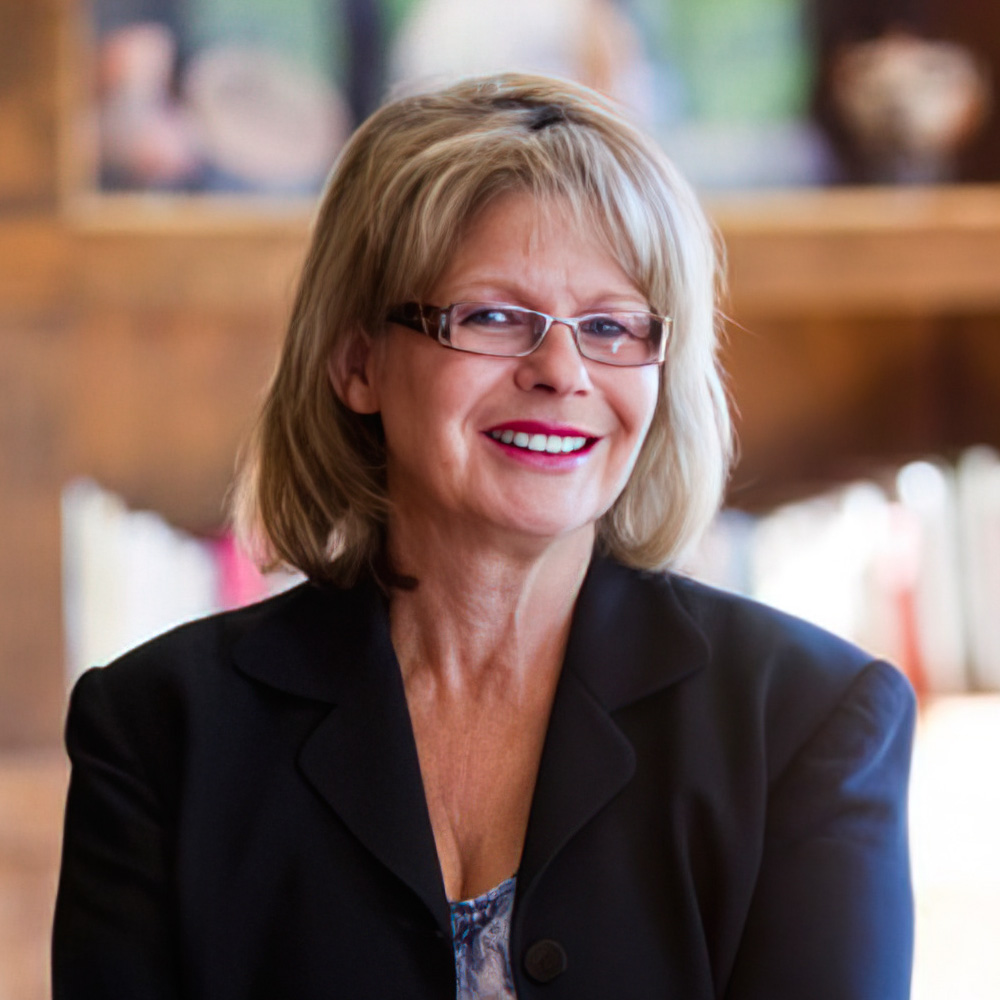 National Association for Gun RIghts
The National Association for Gun Rights PAC (C00481200) is proud to endorse Wendy Rogers for the State Senate representing District 7 in Arizona. At a time when the Second Amendment is under assault by anti-gun politicians in both parties, it's encouraging to see a candidate make protecting the right to bear arms a centerpiece of her campaign. Wendy Rogers returned her NAGR candidate survey 100% pro-gun, promising to oppose all gun control in the Arizona State Legislature.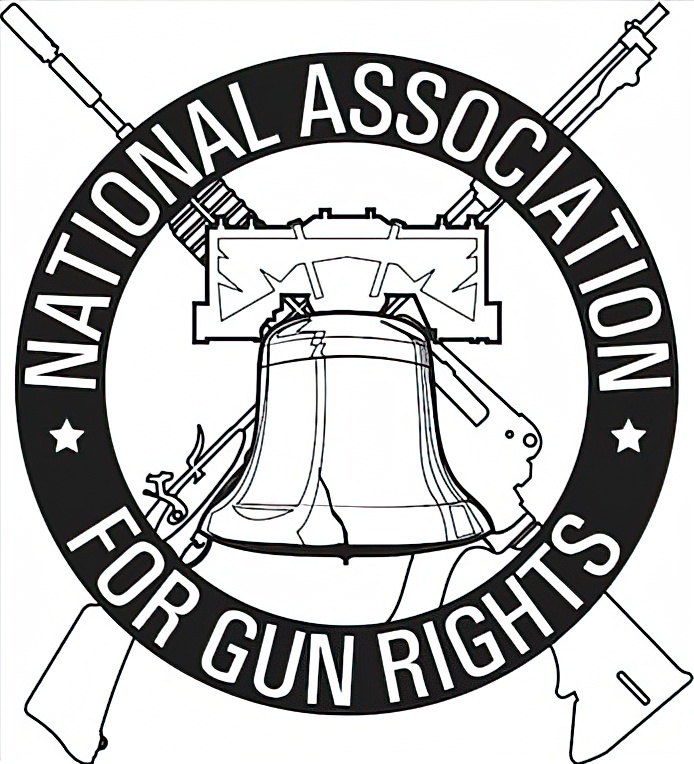 Gun Owners of America
Over the last 30 years, GOA has built a nationwide network of attorneys to help fight court battles in almost every state in the nation to protect gun owner rights. GOA staff and attorneys have also worked with members of Congress, state legislators and local citizens to protect gun ranges and local gun clubs from closure by overzealous government anti-gun bureaucrats.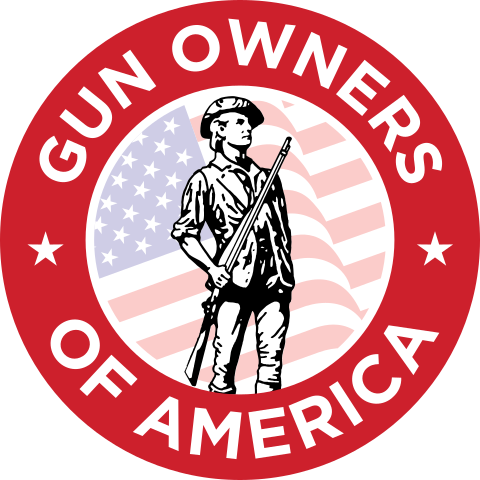 REPUBLICANS FOR NATIONAL RENEWAL
Wendy Rogers is a true MAGA warrior who has been on the frontlines of the election integrity fight in Arizona. I was pleased to have become acquainted with her recently and am proud to announce Republicans for National Renewal's endorsement of her for re-election.
– Mark Ivanyo, Executive Director of Republicans for National Renewal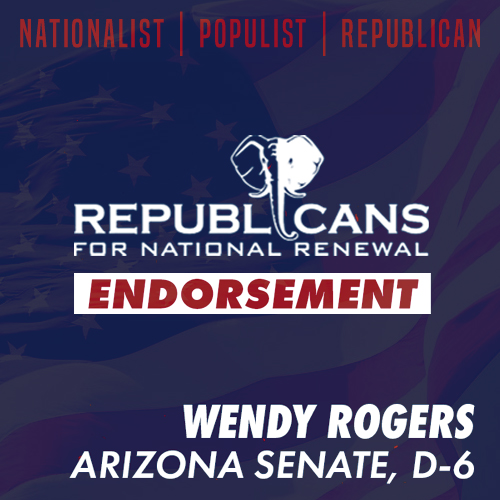 Fraternal Order of pOlice, Arizona State Lodge
"Your endorsement by the F.O.P. Arizona's largest police organization, is based on your demonstrated support of significant public safety issues and reflects our belief that you best understand the difficult job faced by member of the law enforcement community."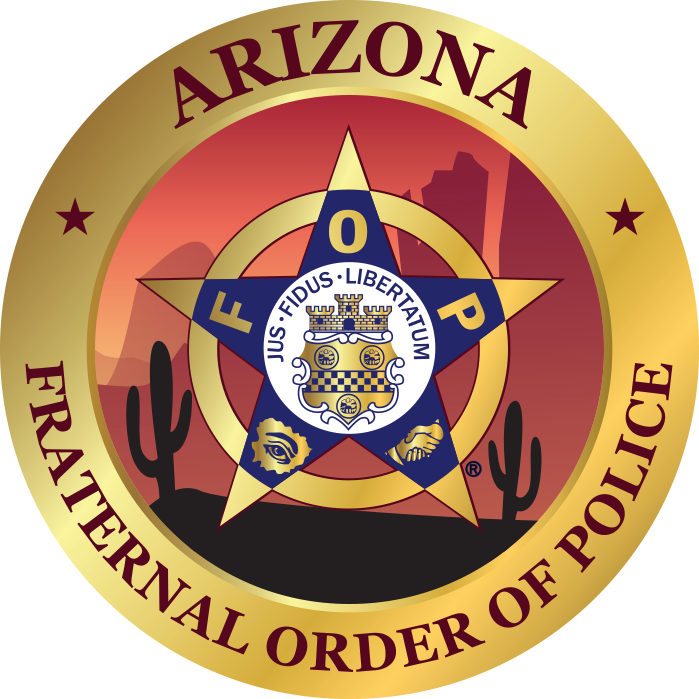 University of Arizona & Arizona State University COllege Republicans United
We proudly support patriots like Senator Rogers and fully endorse her reelection to the Arizona Senate. November 2022, by all appearances, looks to be a tremendous red tsunami. While the Democrats soon face the unemployment line, the same must be said for Republicans willing to compromise basic conservative principles, concede traditional values, and stab America First Republicans in the back for power. The GOP continues its transformation into an America First entity, and officials like Senator Rogers are boldly leading the way and setting the example.