Wendy Rogers issued a statement on Thursday, expressing her gratitude to "over 40,000 individual donors" who have contributed to her reelection for Arizona State senator.
Senator Rogers, in open transparency, announced that her "fundraising numbers just posted", referring to her 2021 Campaign Finance Report.
"My fundraising numbers just posted. Thank you to the over 40,000 individual donors who contributed to my reelection," Senator Wendy Rogers expressed in a statement on Twitter.
According to the 2021 Cumulative Report, Senator Rogers raised $2,453,700.58 through individual contributions, small contributions and personal and family contributions. The report states after disbursements, Rogers currently has $1,573,169.80 cash on hand.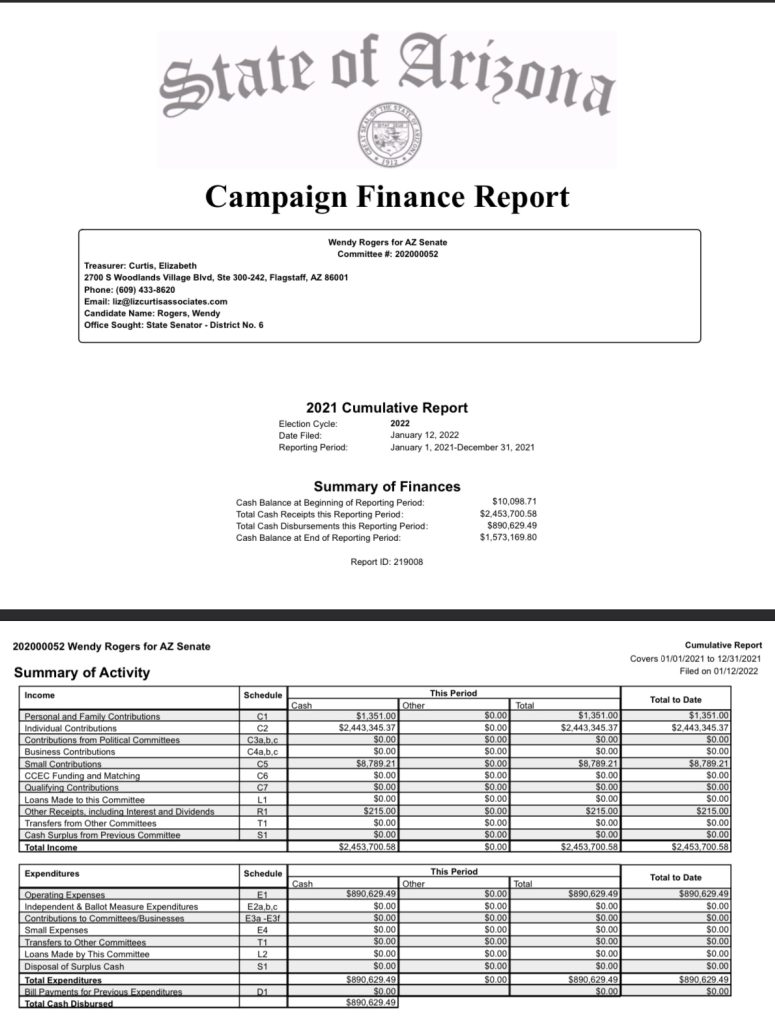 "We want arrests, decertification, banning the fraud machines, audits, the wall, protecting our guns, & freedom from medical tyranny. I will keep fighting," she also informed voters in the statement.
Last month, Senator Rogers announced that 26 of her bills have been pre-filed ahead of the Senate returning back to session. The Senate is scheduled to convene this month, as previously reported by The Freedom Times.
Continue Reading: https://www.thefreedomtimes.com/2022/01/13/i-will-keep-fighting-sen-rogers-vows-thanks-her-40k-individual-donors-after-her-fundraising-numbers-just-posted/