Arizona State Senator Wendy Rogers put anti-Trump detractors on notice ahead of the GOP primary set to take place in a little over a week on Aug. 2.
Rogers declared in a tweet, "I have been betrayed by many politicians (some we know very well). The ones who are like gold are the ones who have your back even when you are under fire."
Rogers then pointed out that "Kari Lake & Joe Arapaio have had my back when I was taking heat."
"Now it is time to have their backs," Rogers insisted.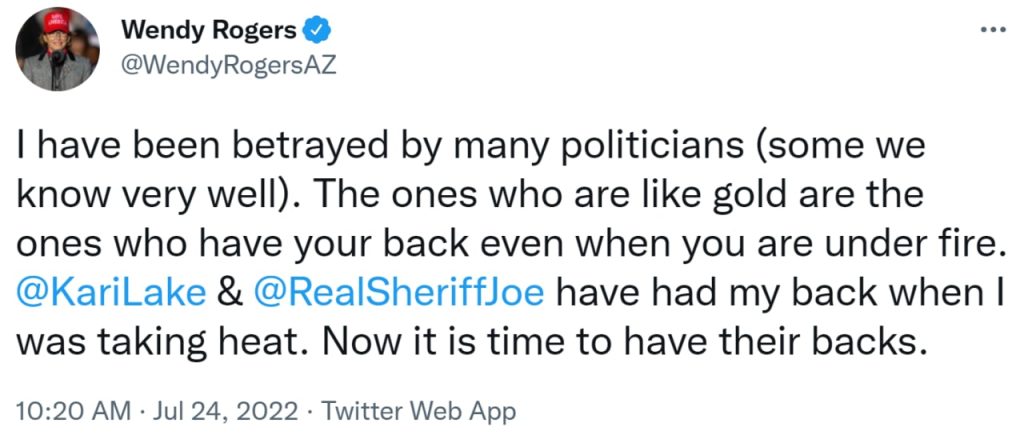 The statement from Rogers came after Trump held a "Save America Rally" in Prescott Valley, Arizona on Friday.
That rally was delayed for a week after the death of Trump's ex-wife, Ivana Trump.
As we previously reported, Trump rallied for America First GOP primary candidates in Arizona. U.S. Senate Candidate Blake Masters, Gubernatorial candidate Kari Lake, State Senator Wendy Rogers and others including MyPillow guy Mike Lindell were featured.
Continue Reading: https://mediarightnews.com/maga-senator-wendy-rogers-puts-anti-trump-detractors-on-notice-ahead-of-critical-arizona-gop-primary/